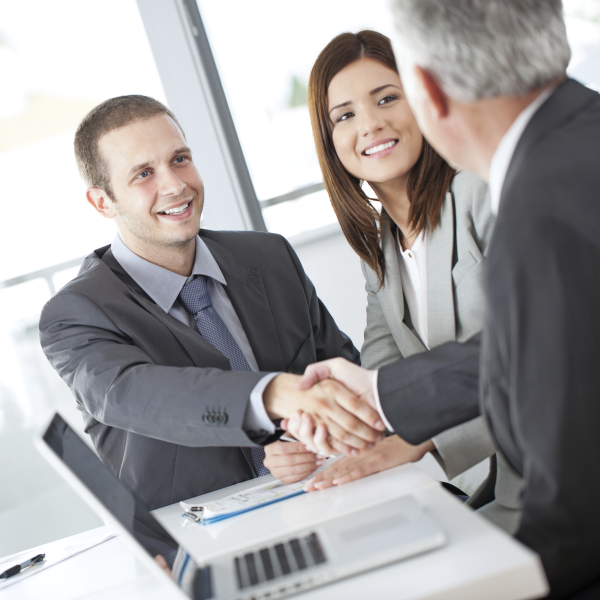 Technology consultants are in remarkably high demand these days. With innovative technology solutions transitioning from "nice to have" to "must have," IT experts are more vital to the success of your business than ever.
But you shouldn't jump the gun and hire just anyone with "IT consultant" on his or her business card. It's important to know what to look for, and then actively recruit the best of the best.
Not only are talented IT consultants the spark behind creative technology solutions that drive your business forward, but they're also the key to ultimate customer and client satisfaction.
Here are the top attributes to look for in top-performing technology consultants:
1. Situational experience
It's important to note that situational experience is different than educational achievements or even total time spent in the industry. Situational experience involves being exposed to challenging technology scenarios and intricate information systems that require a unique skillset and creative thinking.
2. Engineering skills
The key word here is "engineering," which is not the same as "technician." You want a technology engineer who goes beyond the cycle of break-fix IT support. Engineers create solutions; technicians follow a handbook.
3. Service mindset
Many business owners fall victim to the wayward stereotype that "technology people" are not "people people." Well, this is the case in some instances – hence the stereotype – but the best technology people are excellent with customers, too. They blend IT expertise with a customer-first mindset to drive both your business and your service delivery forward.
4. Command
This isn't about working in a silo, but about working with leadership. The best technology consultants don't wait around for direction. They're out on the front lines, leading with confidence and out-of-the-box thinking.
5. The right fit
The best technology consultants for your company must not only believe in, but also actively live, your core values, culture and purpose. Just as professional sports teams put a great deal of thought and strategy behind recruiting the best players with the best fit, you need to make sure you bring in IT experts who mesh well with your current employees and internal technology department (if you have one).
6. Thirst for learning
You don't have to live in Silicon Valley to know that technology is constantly changing, evolving and improving. Your technology consultants cannot be complacent with what they've got in their intellectual arsenals. Quite the opposite, they must be on a constant quest to expand their knowledge and enhance your business information systems with the latest and greatest technology solutions out there.
7. Humble but hungry
A true technology consultant is humble enough to admit he or she may never "know it all," but hungry enough to want to consume as much information as possible to drive your business growth with innovative technology solutions.
Want to see what top talent really looks like? Click below to check out Lazorpoint's careers page and find out how we go about recruiting industry-leading IT experts.