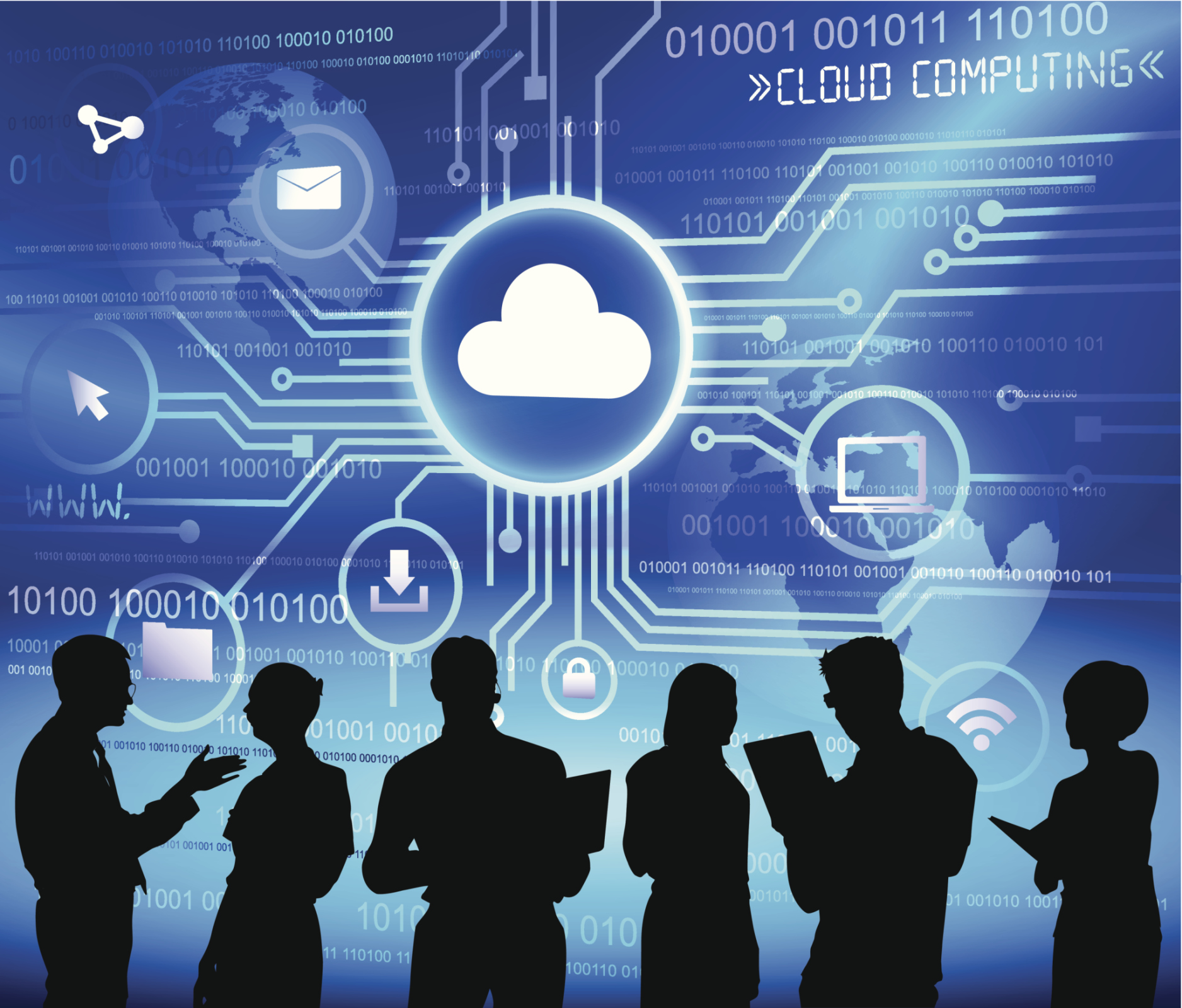 Cloud computing is a necessary component of any IT infrastructure. Cloud services don't stop at storage. Cloud computing provides your employees with the technology to be effective and efficient when accessing their work from anywhere.
What Is Cloud Computing?
Cloud computing is the storing, managing and processing of resources, software, applications and data over a network via the Internet. Cloud computing provides businesses and users with:
On-demand self service for quick access to information
Broad network access via desktop, laptop or mobile device
Resource pooling for multiple customer information and data
Rapid elasticity for scaling as demand increases and your company grows
Measured service for metered billing as a utility service
In actuality, cloud computing is a broad term for a stack of services built on top of one another that provide businesses with flexibility for users and future growth.
Breaking Down The Cloud Computing Stack
The cloud computing stack breaks down into three components:Software as a Service (SaaS): End-user applications delivered over the Web.
Platform as a Service (PaaS): Tools and services designed for quick and efficient coding and deployment of end-user applications.
Infrastructure as a Service (IaaS): Hardware and software powering servers, storage, network, operating systems and other resources.
For any organization researching a transition to cloud services, it's important to understand how these individual components add up to address your unique business needs.
Understanding The Benefits Within Each Cloud Stack Level
Each element in the cloud stack has its own unique characteristics and advantages that combine into a complete cloud solution.
Software as a Service (SaaS)
Access via the Web to centrally located software and applications
Patches and upgrades are automatically downloaded for users
Integration between different software pieces made possible through APIs
Platform as a Service (PaaS)
Integrates Web services with databases of information
Services for a complete development cycle, including developing, testing, deploying, hosting and maintaining software or applications in an integrated development environment
Web-based developer tools to create and test variant user interfaces
Supports development team collaboration with essential communication and project management tools
Scalability tools for deployed software, including load balancing and failover
Enables software creation by multiple developers on a collaborative platform
Infrastructure as a Service (IaaS)
Enables dynamic scaling
Implementation has a variable-cost, utility-based pricing model
Includes multiple users on a single hardware piece
Capable of compensating for significant spikes and volatile demand for easy scalability with a growing organization
Providing Anytime, Anywhere Access
The cloud computing stack offers a cost-effective solution for businesses and users looking for anytime, anywhere access to client information or work applications. Implementation also has a lower up-front cost, which is an important factor for small businesses looking to move to the cloud.
In the evolving world of information technology, every organization needs to look at the expanded functionality that cloud computing provides. It's not a trend. It's the future.
If you need help deciding the best move to revolutionize your current IT infrastructure and grow your business, discuss your current capabilities and future possibilities with a PointMan™.