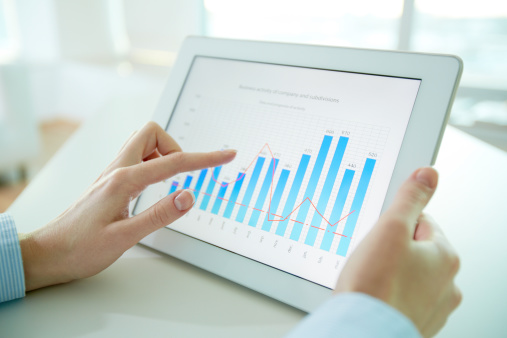 Technology is more integral to business processes today than it ever has been – and that trend grows by the minute. Your business growth is directly tied to using technology that increases your day-to-day productivity and profitability.
Business technology makes your operations easier and more efficient. But the technology itself isn't the only factor involved in increasing your team's productivity. Here are the three biggest contributors:
Internal Talent
As much as innovative technology advances your organization, its potential is limited by the amount of skilled, efficient, tech-savvy talent on your team. These types of people are equipped to advance your company in this increasingly digital landscape.
As the face of your workforce changes (baby boomers retiring and millennials emerging), employee expectations are shifting. New talent is innately more tech-savvy. They expect technology to support their skills, and they have the potential to be great assets to any business.
Meeting expectations and the needs of your employees starts with providing them with the technology they need to work more efficiently and productively. Some examples of such business technology include:
Laptops – so work isn't limited to their desks
Remote Access To Servers – ability to store and access files from any location
Dual Monitors – easier input and analysis
Mobile Applications – the ability to monitor clients and customers on the go
Recruiting And Training – with technology in mind
Recruiting talented individuals with general knowledge or familiarity with such supporting technology leads to greater overall productivity.
That being said, technology education for current and new employees always helps your team become more comfortable with your IT solutions. When your entire team understands how to properly use your IT systems for specific tasks, your systems run more efficiently as a whole.
Consider leveraging your most tech-savvy team members as resources for others. Internal tip sheets or websites also help foster access to technological knowledge.
Information Systems
The productivity potential from your digital systems hinges on their reliability and efficiency. Any technology older than three years is likely slowing down. And when your IT infrastructure slows down, so does your business. Maintenance and upkeep of your technology prevents such inefficiencies.
As you upgrade your systems, make sure you understand the impact of your choices. For example, when people buy new computers, they often buy those with faster processors, unknowingly neglecting the amount of RAM (memory) or the type and speed of their hard drives.
Addressing unreliable systems – those that disconnect or have poor remote access – involves relatively simple fixes by your IT team or provider. Because these issues slow your operations and decrease your productivity, resolving them is a necessity.

Technology Processes
Having the right technology has a direct impact on process productivity. It's not uncommon for business technology and tools to drain significant amounts of additional time and effort from your team, despite what they were designed to do.
Digital spreadsheets, for instance, are efficient tools … if used properly. But if formulas are incorrect or data is not entered into the proper place, you're not going to achieve the process improvement you envisioned. All IT tools are built to improve processes, but they must fit your unique situation. Otherwise, they simply cost your organization time and money.
Assess your business technology and determine if there are other systems that provide far more process improvement. Software and applications like CRM, SharePoint, business intelligence and custom applications help reduce "data wrangling" and offer greater process efficiency. The increased productivity translates to higher profits.
To learn more about how Lazorpoint designs innovative technology solutions customized for your business growth and flexibility, click the button below.