Hybrid work is more than extending greater flexibility to employees. It's no longer enough
to solve the challenges of enabling remote work. Hybrid work is an opportunity for you to improve upon how your business fundamentally goes about getting work done.
To get the most from your implementation of a hybrid work experience, you need a long-term strategy to enable people to work in mixed mode – whether in the office, at home, or elsewhere.
When planning out your hybrid work strategy, you will want to take into consideration all the factors involved to ensure you build the ideal hybrid work model that meets you where you are.
In this infographic you'll find some important questions to ask yourself before setting up a hybrid office: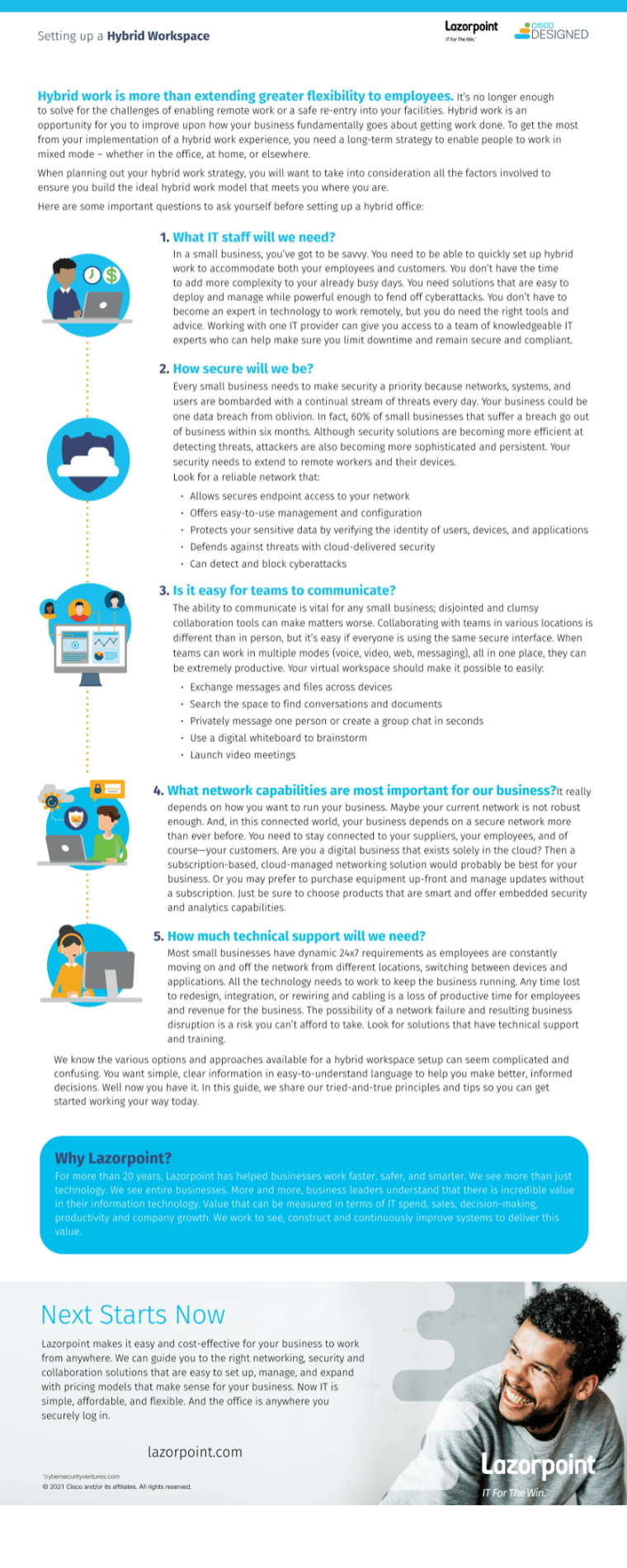 ---
---