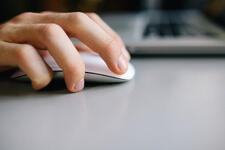 Because almost all important business data is stored electronically, virus prevention, detection and resolution has never been more important. Here are some tips to save your business from malicious activity and downtime.
What is a computer virus?
A computer virus is a malicious program that spreads from one computer to another. A computer virus might corrupt or expose data on a computer, use your email to spread the virus to other computers, or even delete everything on your hard drive.
How viruses spread
Computer viruses are typically spread by attachments or links in your email or instant messages. They can be disguised as attachments or links to funny images, health and diet tips, or other apparently important or useful information. In a recent alert, we noted that many viruses come through fake email disguised to appear to be from popular sources such as Google, Facebook, PayPal or FedEx. These are just a few known examples.
A computer virus could also be sent to your email from a known contact—but the email includes no other content than the attachment or link. You should never open an attachment or click on a link from your email unless you know who sent the message and it is clear the sender is sharing the link or attachment intentionally.
Potential signs of a virus
Noticeable slowdowns on the computer
Some files become inaccessible
Random pop-up windows or error messages
Being redirected to an unintended site
Take steps to eradicate the virus:
Note the symptoms in as much detail as possible. Take screenshots of any error messages or popups if possible.
Save your work and turn off your computer immediately.
Notify your IT team or service provider.
Is your company's data safe from viruses? Learn about the best tools to protect your business by scheduling a consultation with Lazorpoint. We'll help you understand your vulnerabilities and opportunities to prevent harmful computer viruses.