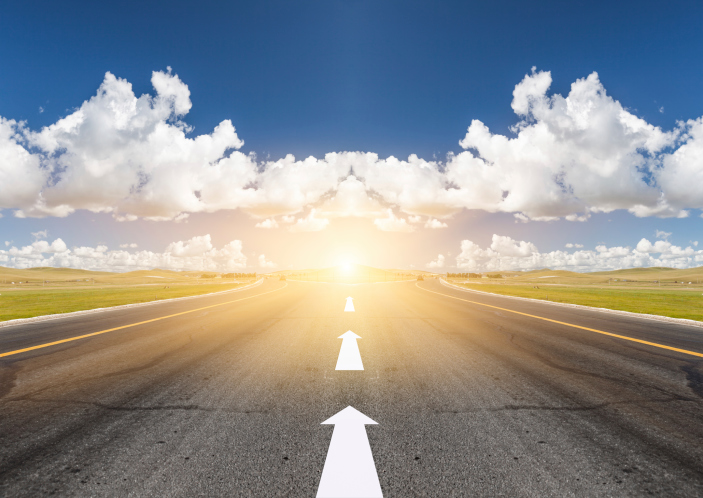 For your business, you always need to stay ahead of the technology curve, to know what's next and plan for the future. You do it to prepare your company for tomorrow and to stay one step ahead of the competition. As technology evolves, so does your organization.
With so many expensive gadgets, programs and solutions out there, CIOs have to choose wisely which solutions actually contribute to a company's bottom line and growth strategy.
While no one sees the future perfectly, small changes and patterns in the present point to the looming information technology trends of the future. As a company that's worked extensively in the world of information technology and business growth, here are the three most important information technology trends we're predicting for 2014:
Trend #1: Growth-Oriented IT
Of all IT trends, this has seen the most dramatic evolution in the past few years. Information technology is being used more than ever to grow top-line revenue, either by better serving existing customers, or attracting new customers.
For many businesses, IT needs to focus on online purchases and inventory management. For others, it's a question of how your customers expect to interact with your firm – over the phone, via email or through an app. Match your innovative technology investments to your core customers' needs.
Another important facet of this trend is technology that supports your sales force, such as marketing automation and website management.
2014 considerations:
Integrate your IT planning with your business growth strategy for 2014.
Ask yourself what customers are expecting from your technology.
Investigate whether or not sales and marketing automation make sense for your business, and plan your technological investments accordingly.
Trend #2: IT as a Service
Information technology is undergoing a major operational expenditure shift: less in-house IT and more outside managed IT services. Outsourced IT allows for more organizational agility, scalability, and (in some cases) less long-term commitment than an in-house IT team. Also, a managed IT service provider is better able to stay informed on information technology trends, keeping your company one step ahead of the competition and letting you focus on your core business.
Utilizing IT as a service allows your company to cut expenses on critical solutions like disaster recovery, mobile device management and cloud storage solutions. With outsourced IT, you reap the benefits of having all the data you need at your finger tips – inventory, documents and HR data – without incurring the cost of an in-house IT team.
2014 considerations:
How could you integrate

IT as a service

with your company?

If you have an in-house IT team, strategize to fill in their knowledge gaps or weaknesses with the strengths of an

outsourced IT services provider.

Look at

managed IT options for cloud storage, mobility solutions and disaster recovery for your business instead of more expensive in-house solutions.
Trend #3: Leveraging Data Strategically
With technology these days, you need to be two steps ahead of your customers. The best way to do this is by leveraging your internal and external data to your advantage. First, you need solutions that help you organize and understand your own internal data (including the big data sets). Then, analyze external data and how it might be relevant to your customers or business.
For example, lets say a tire resale company noticed a brewing winter storm (external data) headed toward Oklahoma. They already had their internal data organized and knew client locations and needs, so they acted on the data. They sent all their customers in the area a marketing email asking if they had purchased and/or installed their snow tires for the upcoming storm. The result: better business in Oklahoma through big data analysis.
2014 considerations:
What internal and external data could you use to serve your customers better?

How are you able to stay two steps ahead of your customers with the right data?

How leverage

big data organization and usage a growth strategy for your business?
It's not too late to respond to these evolving information technology trends for the coming year. Create a business strategy today that integrates these IT solutions and helps your company reach its growth point in 2014.
Ready to propel your business into the future? Click the button below to brainstorm your 2014 growth strategy with a PointManTM from Lazorpoint – plan your IT today to reach your growth point tomorrow.